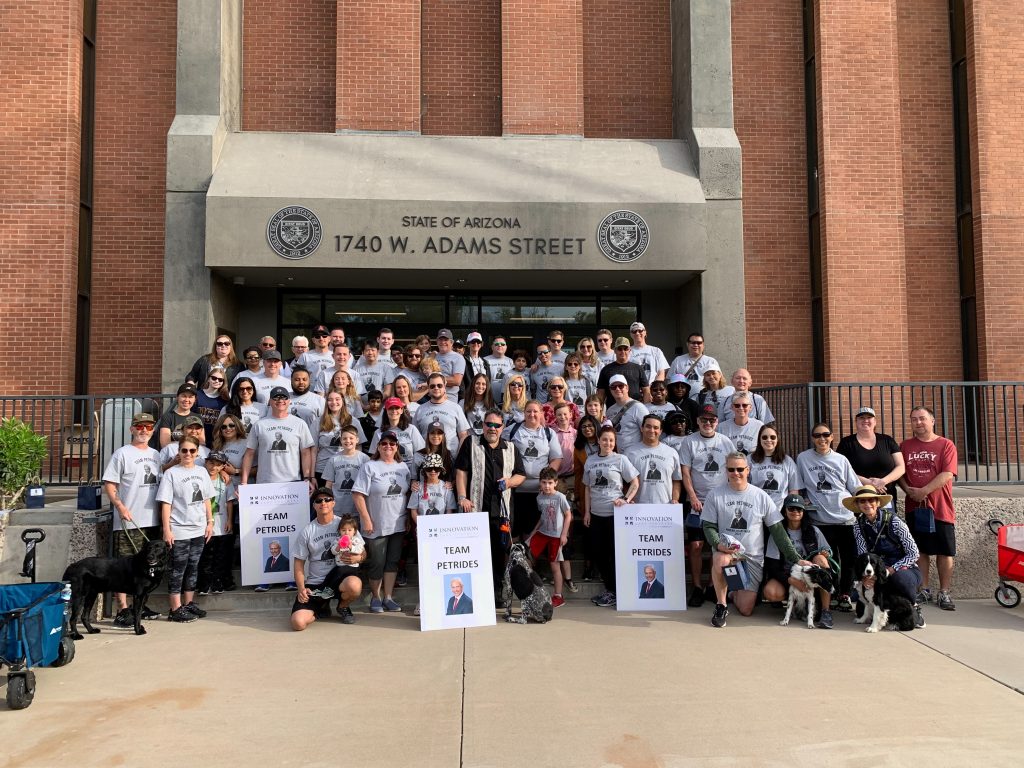 Calling the 2022 Heart Walk simply a success would be an understatement. While the fundraising effort in honor of Dr. Petrides was a success – it was so much more than just a fundraiser. However, we can't overlook the fact that we raised over $81,000 supporting the American Heart Association! This initiative was personal to ICP, HonorHealth, and anyone that knew Dr. Petrides. It was heartwarming to see the outpouring of support and our goal was only met because of the generosity of our leaders, staff, and business partners. We can't thank everyone enough for contributing to a cause that was near and dear to the heart.
2022 marks the fifth consecutive year of fundraising for this important cause. It's hard to believe that we've now raised a total of $173,773! The 2022 total of $81,508 made Team Petrides, by far, the highest fundraising team out of 358 teams and Innovation Care Partners ranked second out of 147 total corporate sponsors.
We had a great turnout on March 19 for the walk in downtown Phoenix – all wearing Team Petrides t-shirts. Covid impacted the event in recent years, so it was extra special to come together as a team.